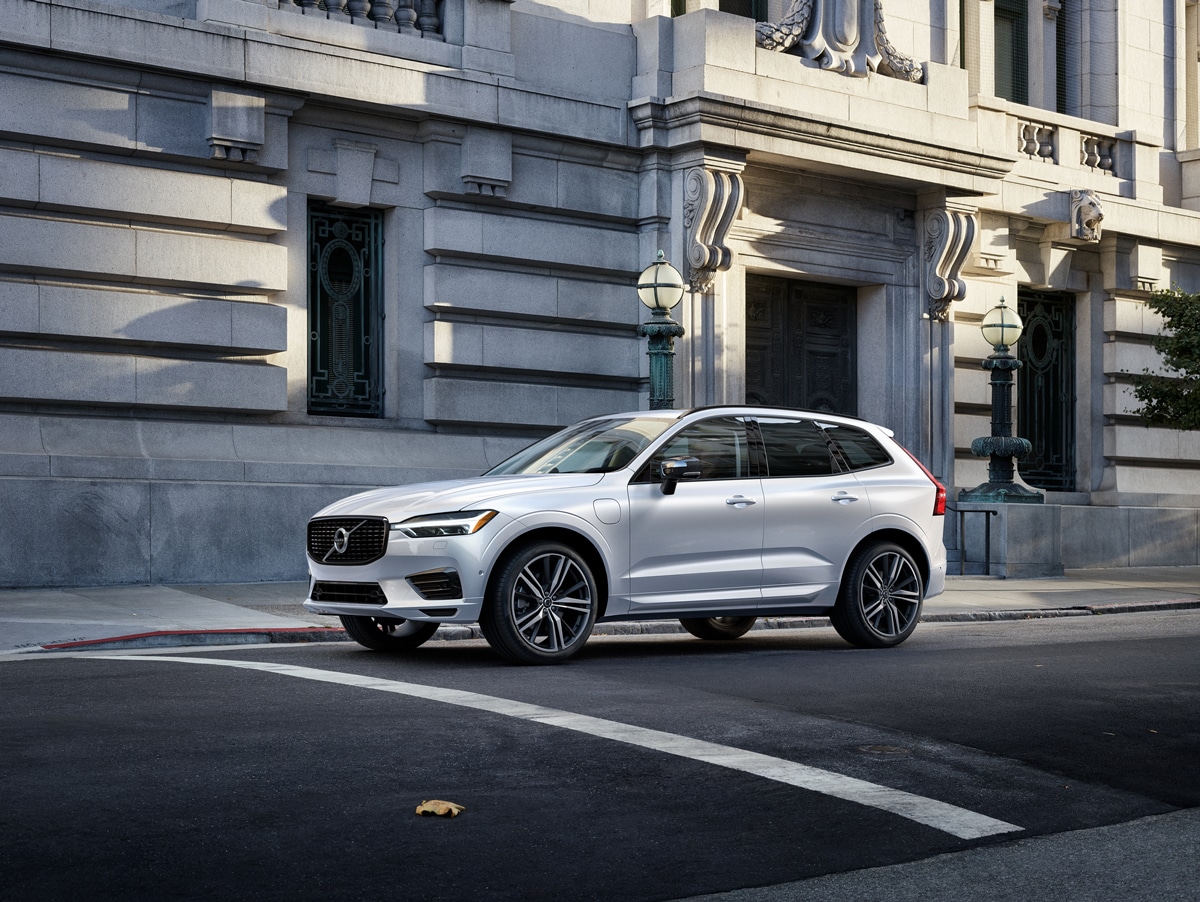 As a couple of the fastest growing vehicle segments, hybrid and electric vehicles are here to stay. Whether you go for a Recharge pure electric or a Plug-In Hybrid car, you can drive it without any tailpipe emissions.
Here are the Volvo hybrid/electric cars at Volvo Cars of New Bern.
Volvo XC90 Recharge Plug-In Hybrid
The 2021 XC90 Recharge Plug-In Hybrid is a plug-in hybrid SUV that protects your family and their future. The seven-seat SUV is designed with a purpose for our planet and engineered for powerful driving. Thanks to the hybrid powertrain, you can get up to 18 miles on pure electric range and achieve 55 miles per gallon.
Volvo XC60 Recharge Plug-In Hybrid
Seating up to five, the 2021 Volvo XC60 Recharge Plug-In Hybrid feature an electric motor and gas engine working in harmony. In addition to the efficiency, the midsize SUV features perfectly positioned Bowers & Wilkins speakers that bring a sound quality so pristinely clear it feels like front row seats at a symphony.
Meanwhile, advanced filtration technology works as part of our world-first air quality system to help make the cabin air clean.
Volvo S60 Recharge Plug-In Hybrid
This plug-in hybrid sedan is a part of the Recharge line and is a perfect choice for daily commuters looking to reduce their visits to the gas station. It features an active chassis with Comfort, Eco, and Dynamic drive modes that instantly adapt to your drive.
Test-drive the hybrid and electric Volvo lineup at Volvo Cars of New Bern.