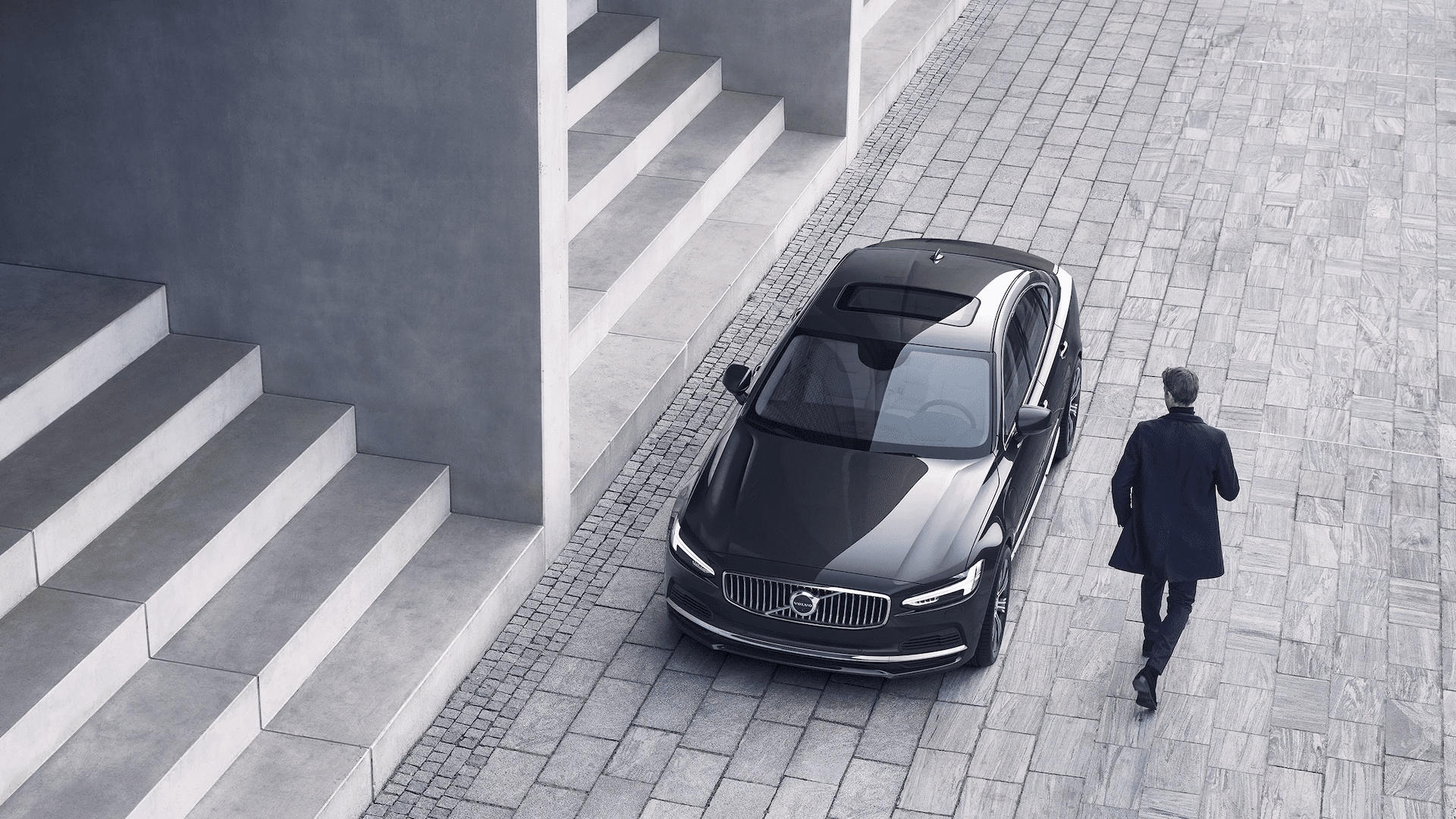 The Volvo S90 is back and better than ever! That's right, the 2022 Volvo S90 has returned, offering drivers an upgraded powertrain and more!
The 2021 model's T6 powertrain is so last year, make way for the new and improved B6 and plug-in hybrid powertrains! To show you why we're so excited, here's a quick breakdown of what each powertrain has to offer drivers.
B6 Mild Hybrid (2022 Volvo S90)
The B6 may be the base powertrain of the 2022 Volvo S90, but it is anything but basic. Featuring a 2.0-liter inline engine paired with a mild hybrid system, this engine is able to produce 295 horsepower and 310 lb-ft of torque on the road.
This powertrain features a smooth-as-butter eight-speed automatic transmission, all-wheel drive, and possesses a combined EPA rating of 26 miles per gallon.
Plug-In Hybrid (2022 Volvo S90 Recharge)
The plug-in hybrid alternative possesses a more powerful and more efficient hybrid engine. Featuring a similar fuel engine as the B6 model alongside a more powerful plug-in hybrid pairing allows drivers access to 400 horsepower, 472 lb-ft of torque, and a combined EPA rating of 30 miles per gallon of fuel.
This peppy hybrid engine packs a surprising punch, able to accelerate from zero to 60 mph in only 4.5 seconds!
Which option sounds best to you, the B6 mild hybrid or the plug-in hybrid? It can be hard to decide based on words alone, so make your way down to Volvo Cars of New Bern to check out each option in person!
Beyond the 2022 Volvo S90 and the 2022 Volvo S90 Recharge, we have plenty of other new and used Volvo vehicles available. Stop by and you're sure to find the perfect vehicle for you!