Volvo has been committed towards introducing more alternatively powered vehicles in their lineup, and the 2022 Volvo XC40 Recharge is a shining example of this effort. Along with the spacious room and safety features you'd expect from a Volvo compact SUV, the available immersive tech and incredible driving range are all powered by the twin electric motors, so you can drive with no tailpipe emissions.
A starting MSRP of $55,300 is the cherry on top for this extraordinary vehicle that's available now at Volvo Cars of New Bern.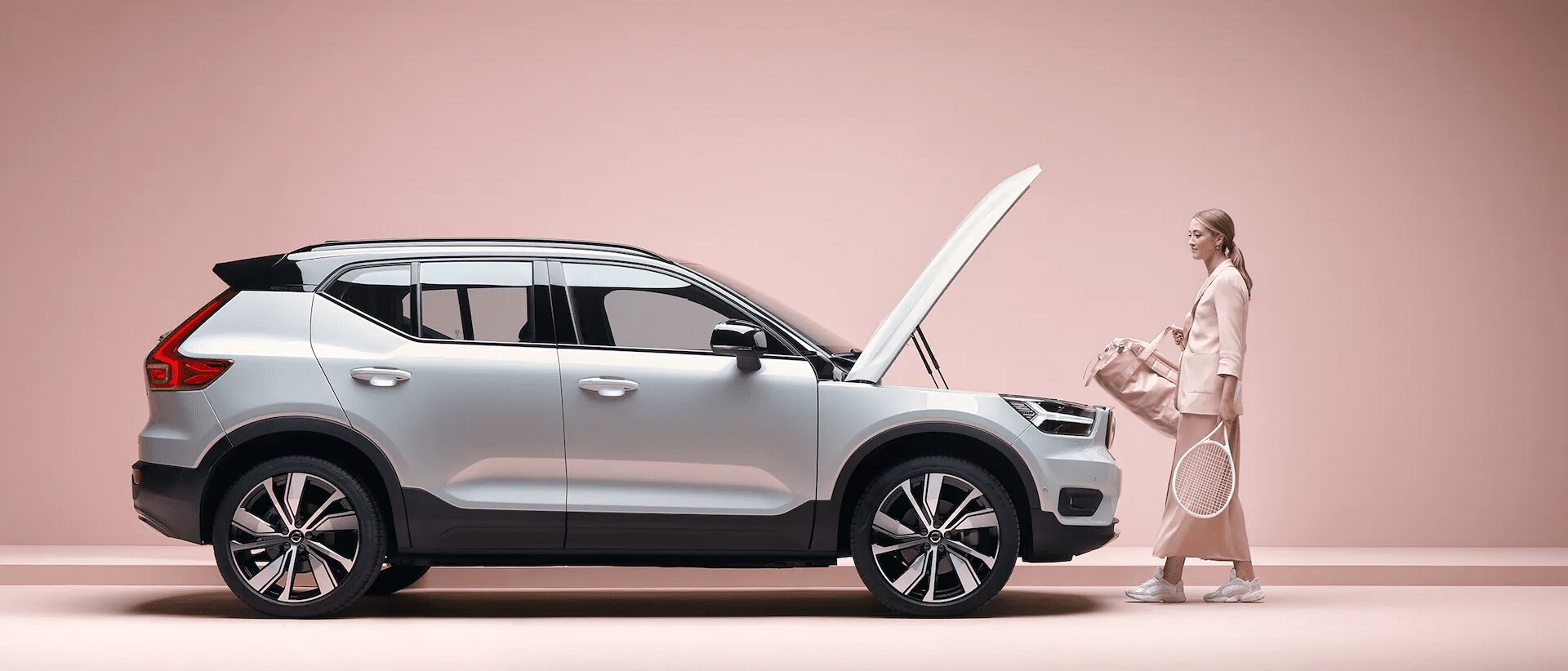 Better Than Gas
The lack of tailpipe emissions isn't the only reason to invest with the brand new 2022 Volvo XC40 Recharge. One full charge can keep you driving for up to 223 miles, and a quick 33-minute charge time can fill you back up to 80 percent of the battery.
Google Built-in
Intuitive and familiar tech is at your beck and call with the voice-activated Google Assistant. Along with the fully integrated Google Maps you'll be comfortable heading to any destination, even ones added mid-trip, without taking your eyes off the road. Additional apps on Google Play can also be accessed to bring even more of your digital conveniences along for the ride.
Safety for You and Your Passengers
As with all Volvo vehicles, safety is a high priority. There are plenty of helpful features available to the Volvo XC40 Recharge to ensure safety for all passengers, including:
Collision Avoidance - detection for oncoming hazards such as other vehicles and pedestrians, along with warnings and autobraking help to prevent accidents
360° Parking View - park with confidence thanks to a 360° view made possible with four mounted cameras
Safe Lane Changing - the included blind spot information system (BLIS) can adjust steering if it detects a potential collision with a vehicle in another lane.
All of these features come together to make sure you stay safe and on the road, with less need for Volvo service.
Come See for Yourself
There's only so much that can be said about the 2022 Volvo XC40 Recharge, when the best way to experience it is by seeing it for yourself in person.
Make some time to visit and meet one of our dealers here at Volvo Cars of New Bern to see the benefits first-hand. We also have the 2022 Volvo XC60 Recharge Plug-In Hybrid if you're not interested in fully committing to an all-electric vehicle.